Welcome to TDL Dosiertechnik
Sometimes time passes so quickly that you wonder where it has gone?
This is how we feel right now.
After a difficult start in the middle of the crisis in 2013, I began, still alone and in the classic way, in a barn.
In the second year, I already had an employee in a rented workshop with an office in Unterreichenbach.
The number of employees grew, as did the number and volume of orders, so that we had to move to Birkenfeld at the beginning of 2019,
with a larger workshop and more office.
Since 2022 we have rented the whole building and have space for more…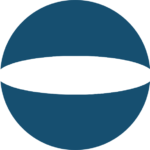 It is safe to say that we have succeeded in making a name for ourselves in specialist circles,
we supply well-known plant manufacturers and industrial companies, and we do so worldwide.
For some time now, we have also been an authorised sales and service partner of Grundfos, mainly in the field of metering technology.
Almost on time for the anniversary, GESVEB, with owner Guido Speer, takes over the representation of TDL for NRW and everything to the north. Mr. Speer is well known in the industry due to his former position as managing director of a well-known manufacturer of plastic fittings.
We continue to grow and support our customers with advice and action
---
Solutions for many industries
Food industry
Beverage industry
Chemical and pharmaceutical industry
Textile industry
Paper industry
Waste water treatment
Car wash facilities
VMany other areas of application
Systems according to your wishes
Small compact stations with one pump
Modulare Stationen mit mehreren Pumpen
Small compact stations with one pump
Large systems with pumps >1000 l/h
Suction aids and gauging devices
Mobile stations in the case or on the trolley
Stainless steel pipes for use according to ATEX
Prefabricated, tested, coordinated interfaces